BNOTEBOOK IN BLOOM
CUADERNO EN FLOR
To be an anemone
Ser anémona

Thursday, 10 May 2018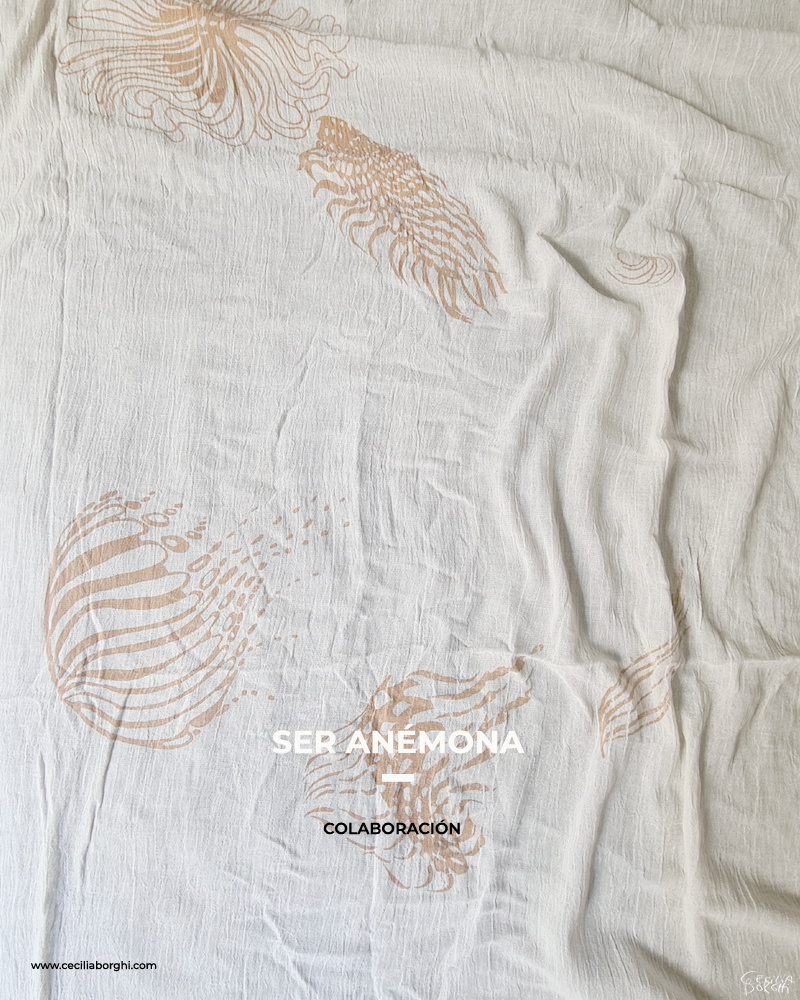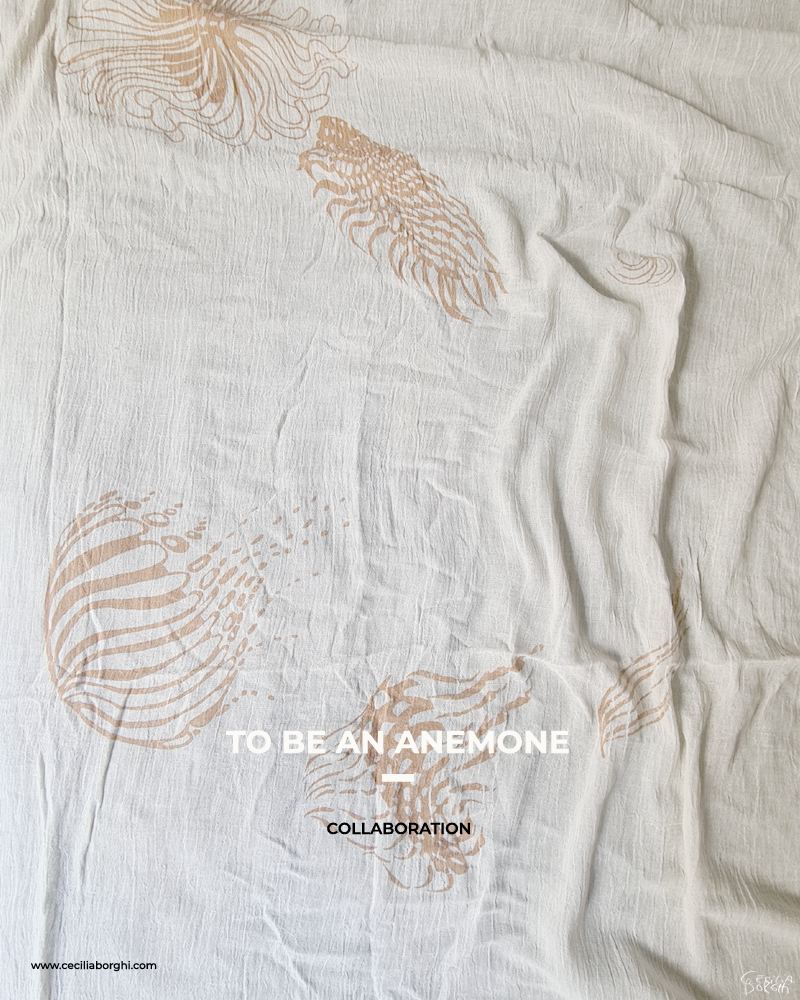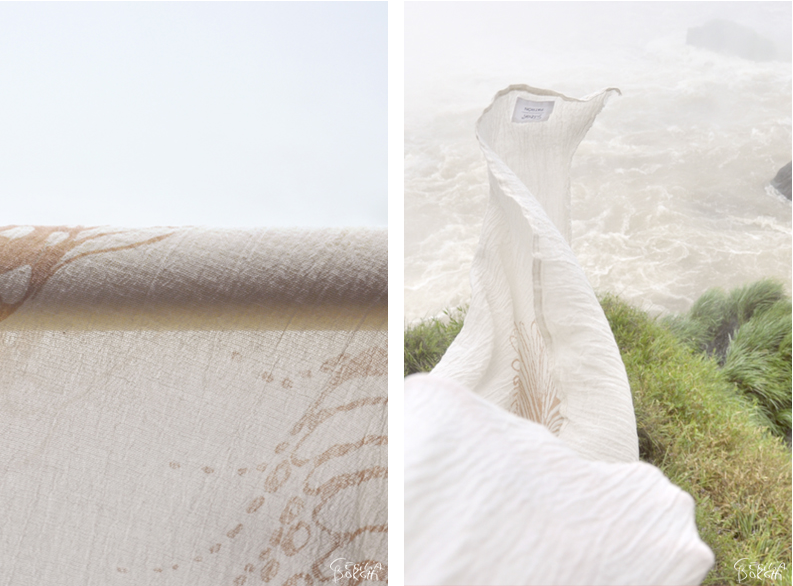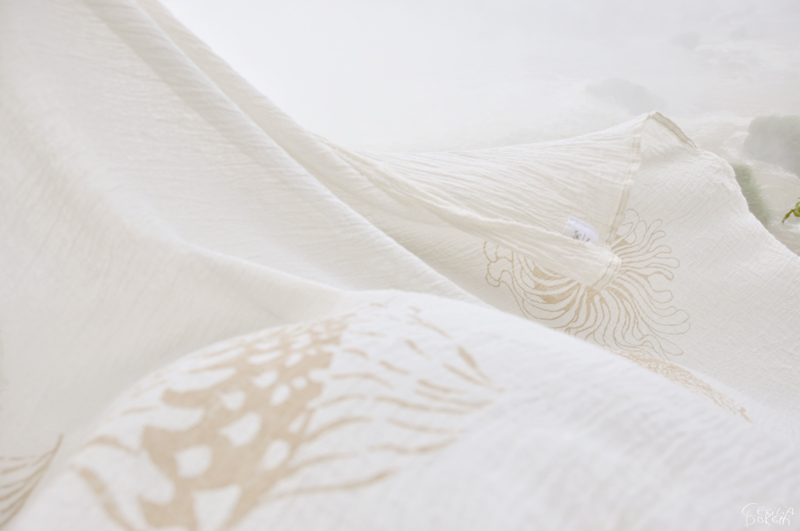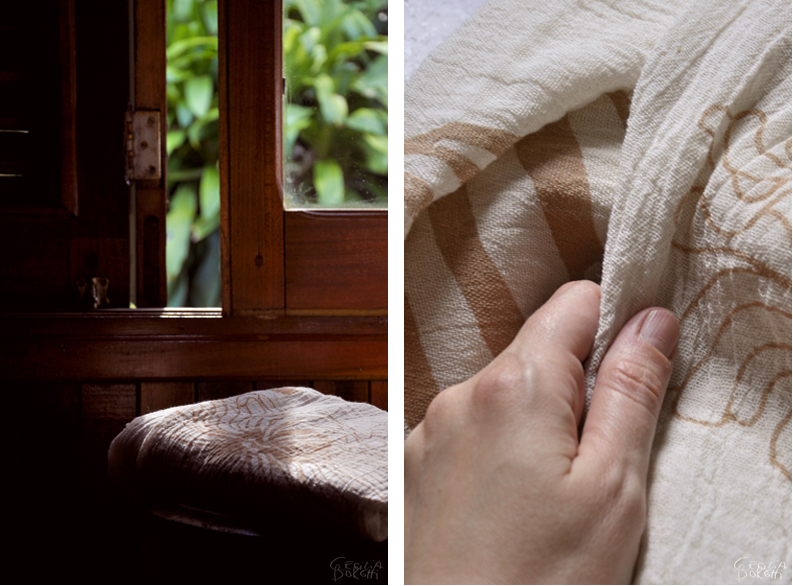 Una gran parte de mi día lo destino felizmente a mi familia y me valgo de los medios que encuentro disponibles para hacer que mi trabajo cruce las paredes de mi casa.

Pero por sobre todo, dependo de algo que se parece al impulso del agua y que me ayuda a encontrar la energía y medios necesarios para hacerlo. Es la fuerza de voluntad, que cuando flaquea me deja sin aliento, pero cuando es fuerte e intensa permite que mis tentáculos lleguen hasta lugares a los que nunca hubiera imaginado.
I happily dedicate a large part of my day to my family and I use the means I find available to make my work cross the walls of my house.

But above all, I depend on something that looks like the impulse of water and that helps me find the energy and means to do it. It is the strength of will, which when it falters leaves me without nourishment, but when it is strong and intense it allows my tentacles to reach places I could never have imagined.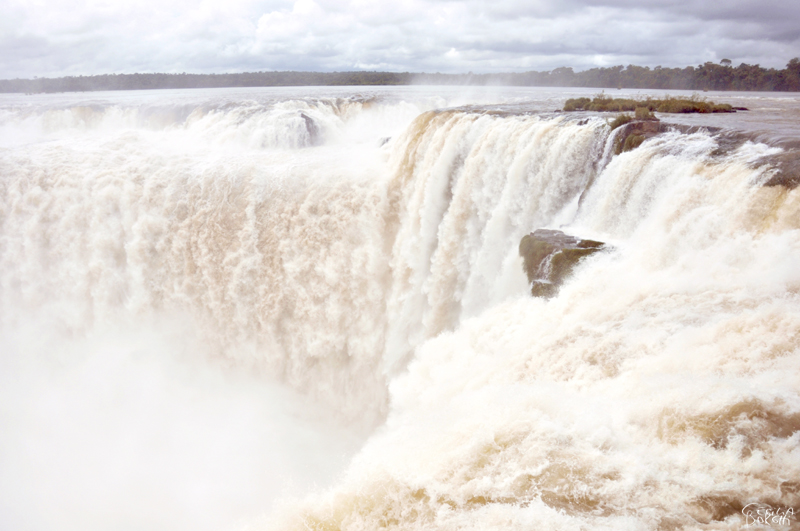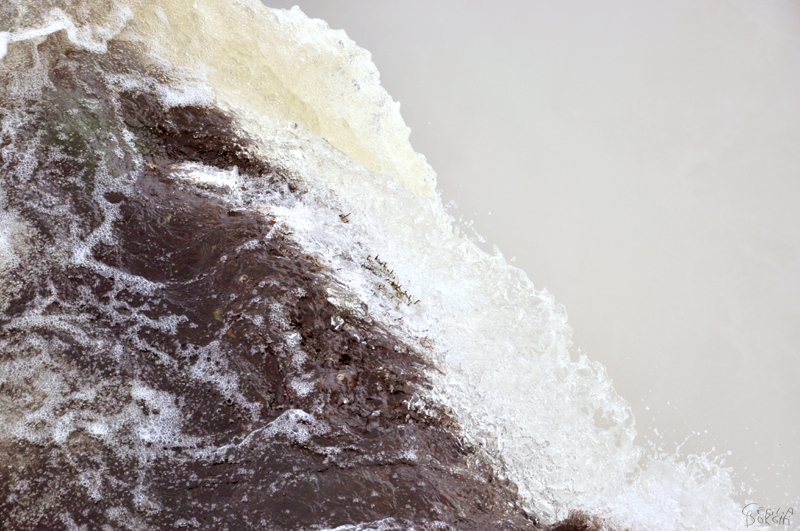 Ignorando los consejos me decidí a llevar sólo mi pañuelo de gasa de algodón con su estampa de anémonas, una pieza textil tan sencilla y de usos infinitos que sirvió de protección contra el fuerte sol y que coloqué sobre mis hombros una vez que caminé de regreso por la pasarela sobre el río Iguazú completamente mojada y feliz por haber podido experimentar semejante maravilla, y con la cual sequé mi cara todavía sonriente entre turistas de todas partes, mariposas sedientas y coatíes curiosos.
I ignored the advice I decided to wear only my cotton shawl with its stamp of anemones, a textile piece so simple and of infinite use that served as protection against the strong sun and that I placed on my shoulders once I walked back through the footbridge on the Iguazú River completely wet and happy for having