BNOTEBOOK IN BLOOM
CUADERNO EN FLOR
Weeds
Yuyos

Wednesday, 14 Dec 2016
Aquello que afecta los muros, que marca el paso del tiempo y las estaciones nos recuerda que todo en este mundo es perecedero.
Las malezas de la pared, la humedad, los descascarados se combaten con acumulaciones de cemento y estuco que resultan soluciones inútiles.
Piedritas, rajaduras, salitre, agua.


El lento horadar del tiempo y los elementos sobre los lugares que elegimos habitar,

aquello que brota y despreciamos porque no es como lo esperabamos, porque toma su propia e incontrolable forma, lo decretamos inutil, feo y dañino.
Pero lo que más nos molesta es que nos señalan el paso del tiempo y con su existencia deterioran las estructuras que creamos, que deseamos que sean perpetuas.

Técnica:
Porcelana, esmalte y cordón de algodón


45x40x4cm


2016

Disponibles en Art To Go.
That what affects the walls and marks the passing of time and the seasons, reminds us that everything in this world is perishable.
The weeds in the wall, the humidity, the streeped off paint, are expected to berepelled with accumulations of cement and stucco that are useless solutions. Stones, cracks, saltpeter, water.
The time and the elements slowly mark on the places we choose to inhabi and we despise because they takes its own uncontrollable shape, we decree it useless, ugly and harmful.
But what bothers us most is that they point us to the time going by and with their existence deteriorate the structures we create, which we wish to be perpetual.

Porcelain, glaze and cotton thread
45x40x4cm
2016

Available at Art To Go.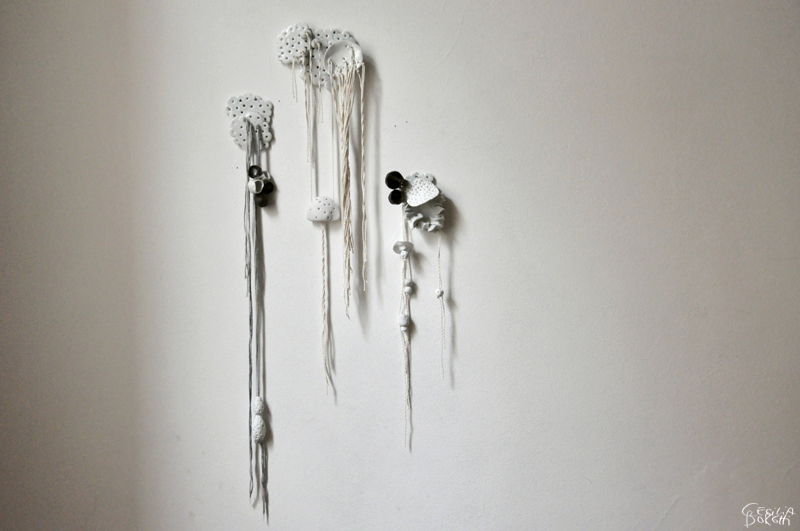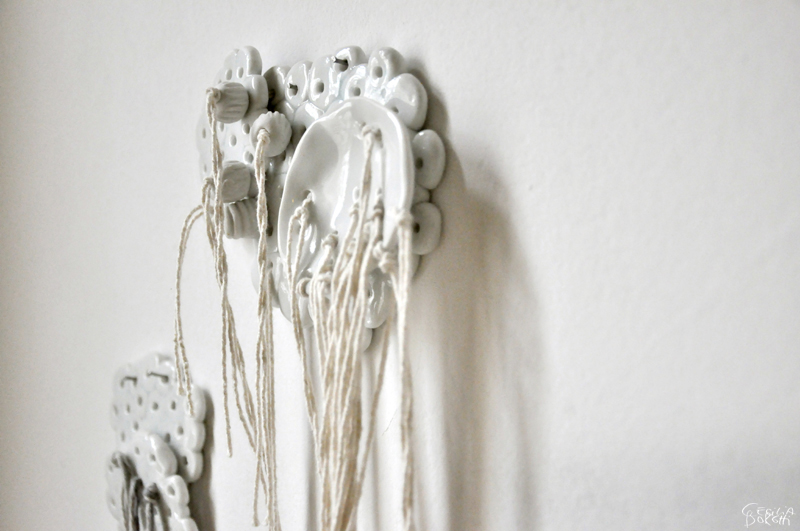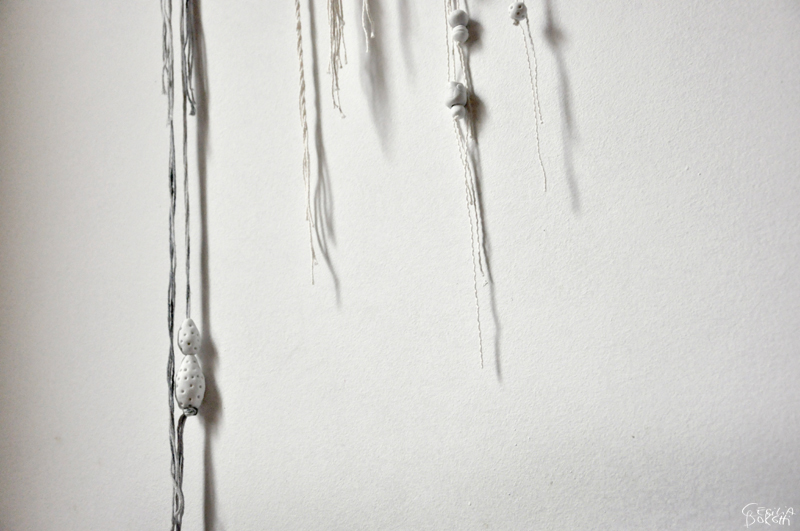 TAG: mi trabajo / my work,