BLOG: NOTEBOOK IN BLOOM
BLOG: CUADERNO EN FLOR
My place
Mi lugar

Saturday, 24 Jun 2017
Con frecuencia me preguntan en
dónde se pueden adquirir mis piezas y dibujos
.
y la respuesta suele ser rápida ya que
la lista de tiendas donde pueden ser apreciados y adquiridos es breve
.
Vender mi trabajo a través de unos pocos lugares no me permite llegar a una gran audiencia pero me da la tranquilidad de saber que son presentadas en un contexto interesante junto a obras de otros artistas y diseñadores.
I am often asked
where my pieces and drawings can be purchased
.
The answer is usually quick as
the list of places
were
they are exhibited and available is quite short
.
Selling my work through a few places does not allow me to reach a large audience but it gives me the peace of mind of knowing that it is presented in an interesting context alongside works by other artists and designers.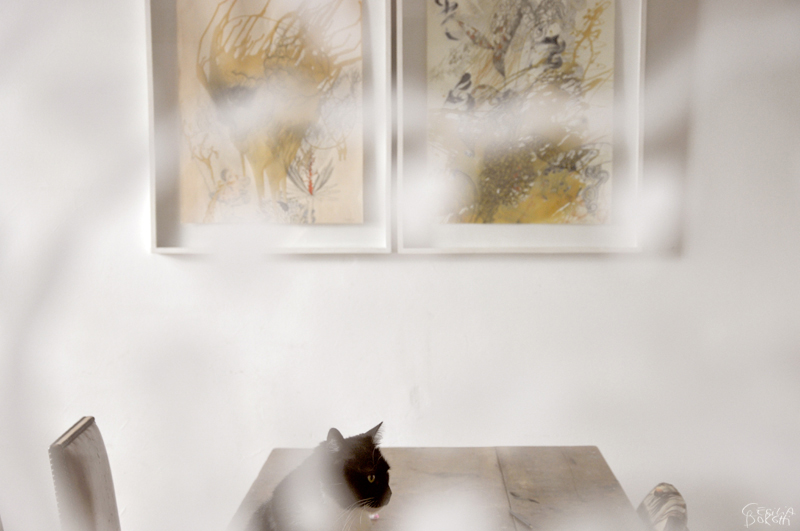 De todas formas la realidad es que mi producción anual suele ser muy acotada ya que el tiempo que tengo para trabajar es poco porque existen otras cuestiones importantes que requieren de mi dedicación y es mi desición darles proridad porque son esos otros aspectos los que lo alimentan.

No compartirlos públicamente en una época en la que lo que prepondera es la sobreexposición es una manera de resguardar y valorar mi vida privada.
Anyway, the reality is that my annual production is usually very limited since the time I have to work is little because there are other important issues that require my dedication and it is my decision to give them prority because it is those other aspects that feed work.

To not share them publicly at a time when what prevails is overexposure is a way to protect and value my private life.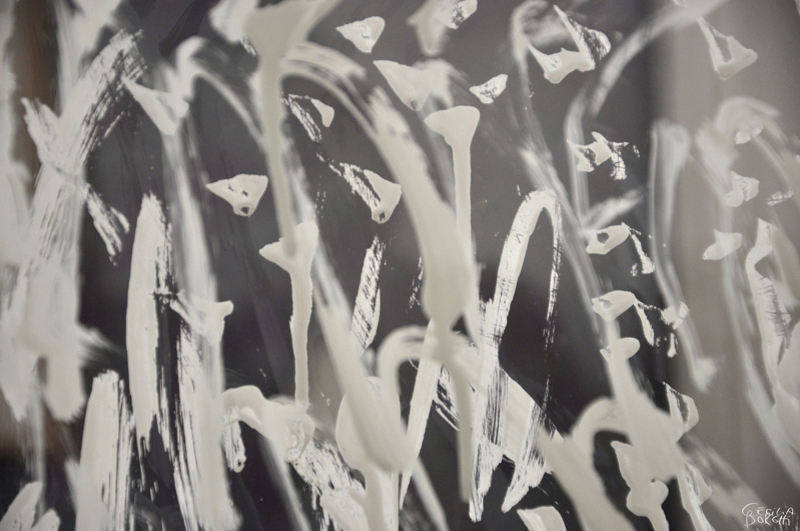 Dicho esto, regreso a la cuestión incial: mi trabajo está disponible al público pero además, una pequeña selección de piezas de porcelana, joyería y dibujos están incluidos en un catálogo privado dentro de mi web.

No se trata de una tienda online ni de una lista con mercadería para pedir por encargo. Es simplemente un registro con información detallada y fotografías de algunas de aquello que no fue elegido para estar en las tiendas.
That said, I return to the initial question: my work is available to the public but in addition, a small selection of pieces of porcelain, jewellery and drawings are included in a private catalog in my website.

It is not an online store or a list with merchandise to order. It is simply a record with detailed information and photographs of some of what was not chosen to be in the stores.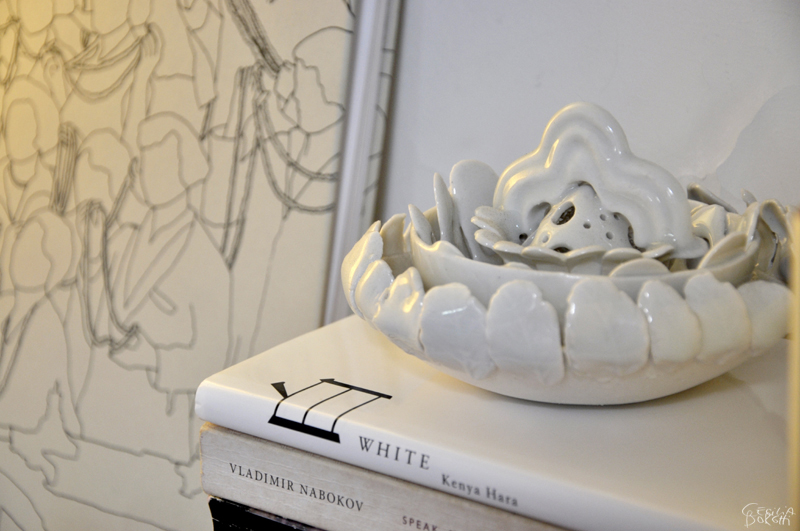 Cuando alguien me contacta con el interés de adquirir alguna de ellas les envío las instrucciones necesarias para poder acceder al catálogo.

Una vez dentro podrán constatar que no hay ningún botón para comprar de forma instantánea ya que la elección de objetos de estas características suele requerir ciertas consideraciones por parte del posible comprador y mi asesoramiento para compensar la desventaja de no poder apreciar la obra en persona proporcionando respuesta a preguntas e inquietudes.
Por mi lado debo asegurarme de que es factible poder hacer llegar la obra a destino si fuera necesario.

Suele ser en este punto donde surge la segunda pregunta más frecuente: si es posible visitar mi taller.
When someone contacts me with the interest of acquiring any of them I send the necessary instructions to access the catalog.

Once inside, there is no button to buy in a click since the selection of objects of these characteristics usually requires certain considerations on the part of the possible buyer and my advice to compensate the disadvantage of not being able to appreciate the work in person providing answers to questions and concerns.

For my part I must make sure that it is feasible to get the work to the destination if necessary.

It is usually at this point that the second most frequent question arises: if it is possible to visit my workshop.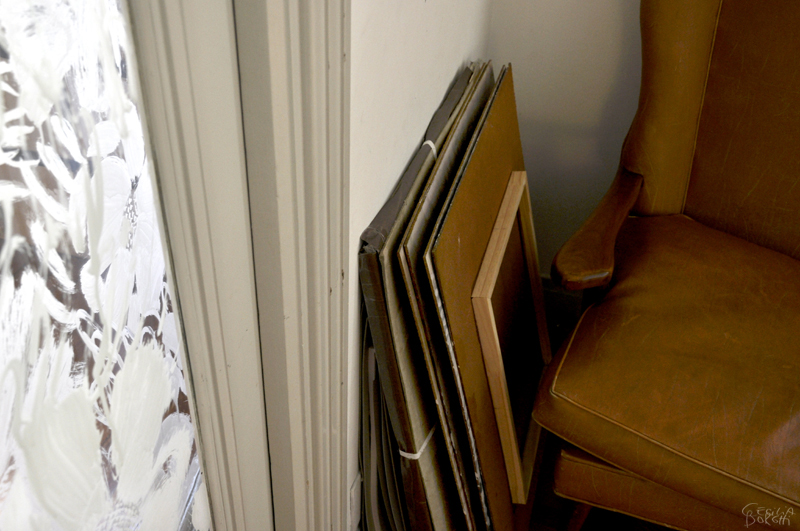 Lo cierto es que no tengo algo que pueda parecerse a eso que se asocia con la idea de taller o atelier.
Lo que sí tengo son espacios de trabajo en distintos lugares pero ninguno de ellos es realmente apropiado para exhibir o vender mi obra porque son lugares compartidos y de caracter privado.
Cuando en contadas ocasiones me siento capaz de abrirlos a quienes expresan el deseo de ver mi obra aparece el problema de mi restricción horaria que sólo termina por generar cierta incomidad y la impresión de una mala disposición de mi parte.
Para evitar estos malos entendidos es que privilegio el contacto por
email
.
The truth is that I do not have something that might resemble what is associated with the idea of a workshop or atelier.
What I do have are workspaces in different places but none of them is really appropriate to show or sell my work because they are shared and private.
When I rarely feel able to open them to those who express the desire to see my work appears the problem of my time restriction that only ends up generating a certain discomfort and the impression of a bad disposition on my part.
To avoid these misunderstandings, I preffer contact by
email
.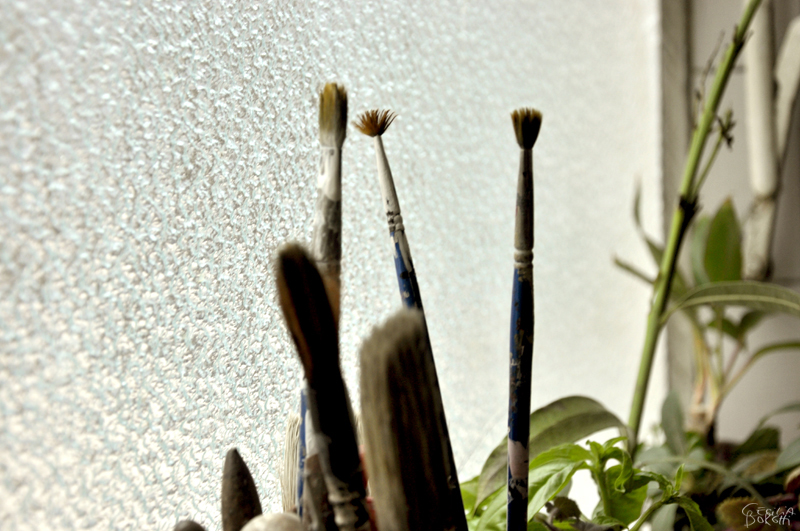 No tengo un taller propio ni un horario de trabajo, pero eso no me impide encontrar el sitio y el momento para hacer aquello que tanto disfruto: dibujar, pintar y modelar en porcelana.

Presentar y vender lo que produzco es en realidad otra tarea diferente con la que no me siento cómoda y que es una necesidad surgida del deseo de poder continuar haciendo lo que me gusta.
Por eso elijo unos pocos lugares a los cuales confiarle esta misión e intento compensar lo escueto de la presencia de mi obra ofreciendo otra posibilidad de adquirirla.
Alguna vez escuche la frase "el tiempo para la lectura no existe, se hace" sugiriendo que no hay momento en el día destinado a tal actividad sino que está en la voluntad de cada uno encontrar el tiempo necesario para hacerlo.

Mi oportunidad de trabajar es exactamente asi, no existe, la invento aprovechando los pocos momentos libres que tiene mi día. Y el espacio parece comportarse igual porque si la voluntad existe y la imaginación es grande no cuesta tanto econtrar donde sentarse a dibujar o modelar.
I do not have my own workshop or a work schedule, but that does not stop me from finding the place and time to do what I enjoy so much: drawing, painting and modeling in porcelain.

Presenting and selling what I produce is actually another different task with which I do not feel really comfortable and that is a need arising from the desire to continue doing what I like.
That is why I choose a few places to which I entrust this mission and try to compensate for the lack of the presence of my work by offering another possibility of acquiring it.

I once heard the phrase "the time for reading does not exist, it is made" suggesting that there is no moment in the day destined to such an activity but it is in the will of each one to find the time to do it.

My opportunity to work is exactly like this, I make it up taking advantage of the few free moments that my day has.
And the space seems to behave the same way because if the will exists and the imagination is large it's not so hard to find where to sit to draw and model clay.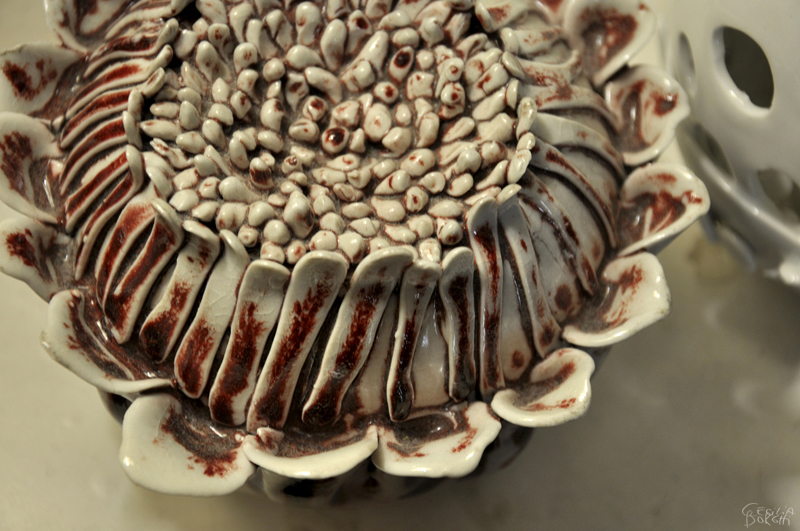 TAG: el ritual de la rutina / the ritual of routine,