BLOG: NOTEBOOK IN BLOOM
BLOG: CUADERNO EN FLOR
The nooks of inspiration
Los recovecos de la inspiración

Saturday, 30 Sep 2017
Hay quiene creen que existe aquello que llamamos inspiración y otros que no.

Yo no logro situarme en ninguno de los extremos porque en principio creo que la inspiración no está ni en una punta ni en la otra, sino en el medio.

A mi modo de ver no es algo que se manifieste de manera milagrosa e inexplicable sino que sería algo asi como una conclusión, un juntarse de las cosas que se da por acumulación. Tiene que haber existido un trabajo o investigación previa para que aquella idea que está por aparecer en nuestra mente tome consistencia, y (en general mucho) trabajo posterior para que se concrete y cobre forma.

Nada en la vida se da por separado o en compartimentos estancos, todo se mezcla y entrevera, sucede, y seremos nostros los encargados de clasificarlo si es que asi lo deseamos. Asi es que la llamada inspiración puede parecer algo mágico surgido de la nada, pero si uno mira un poquito mejor seguro podrá rastrear aquello que enecndió la chispa.

Pero no quiero presentar mi visión como analítica y fría porque yo creo en la magia, una magia terrenal que sólo podemos ver si realmente lo deseamos, sino, simplemente no existe. Y la inspiración podría ser una suerte de magia que hace que un montón de cosas inconexas de pronto se junten y tengan sentido.
There are those who believe that there is what we call inspiration and others that do not.

I can not place myself in any of these extremes because at first, I believe that the inspiration is not at one end or the other, but in the middle.

In my view, it is not something that manifests itself in a miraculous and inexplicable way, but rather it is something like a conclusion. There must have been a previous work or investigation so that the idea that is about to appear in our mind takes consistency, and (in general much) later work to concrete it.

Nothing in life is given separately or in watertight compartments, everything is mixed and interweaved. We will be in charge of classifying it if we so desire. So the so-called inspiration may seem like something magical out of nowhere, but if you look a little better you will be able to track down what ignited the spark.

But I do not want to present my vision as analytical and cold because I believe in magic, an earthly magic that we can only see if we really wish it. And inspiration could be a kind of magic as it makes a lot of unrelated things suddenly come together and make sense.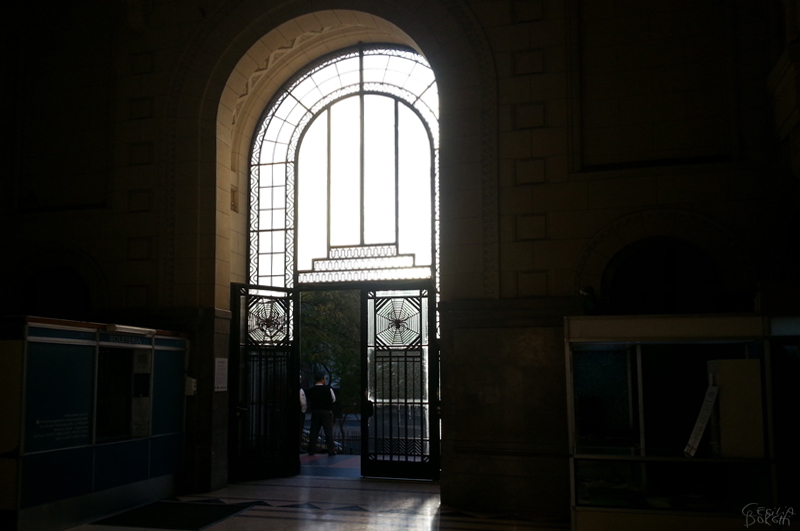 Una visita al museo

Bueno, asi me pasó hace más de un año visitando el Museo de Ciencias Naturales. Mientras caminaba en la enorme sala central deteniendome a los pies de esos esqueletos petrificados enormes que alguna vez estuvieron escondidos adentro de dinosaurios de todos los tamaños y formas. No podía dejar de observar la forma en que habían sido montados para su exhibición con todo tipo de soportes que, aunque bastante discretos, saltaban a mi vista y no me permitían concentrarme en las bestias que se suponía debía imaginar.
A visit to the museum

Well, that happened to me more than a year ago, visiting the Museum of Natural Sciences. As I walked in the huge central hall stopping at the feet of the giant petrified skeletons that were once hidden inside dinosaurs of all sizes and shapes. I could not help noticing how they had been assembled for their exhibition with all sorts of supports that, although quite discreet, jumped in my sight and did not allow me to concentrate on the beasts I was supposed to imagine.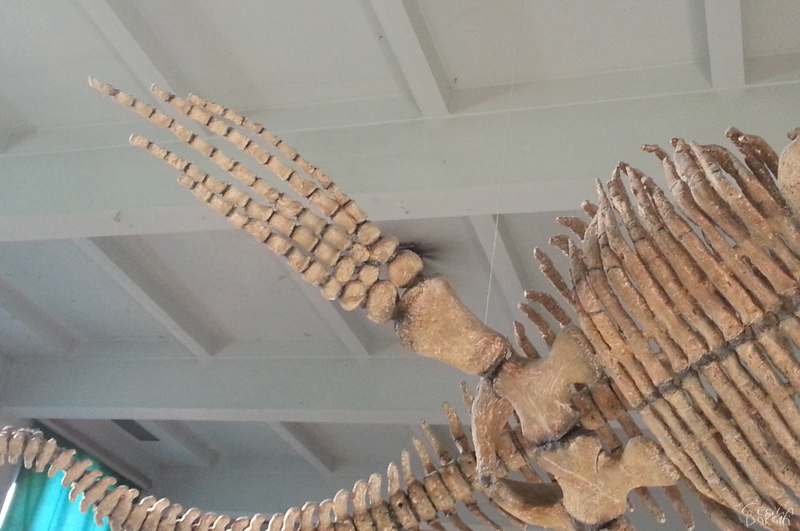 Cuando llegué a la sección de los dinosaurios marinos, colgados de cables y sostenidos del techo se me hizo todavía más dificil visualizarlos (esto también me suele pasar cuando miro peliculas de ciencia ficción y mi cabeza se pierde en los pequeños defectos que revelan el truco).
When I got to the section of the marine dinosaurs, hanging from cables and supported from the ceiling, it became even more difficult to visualize them (this also happens to me when I watch science fiction films and my head is lost in the small flaws that reveal the trick).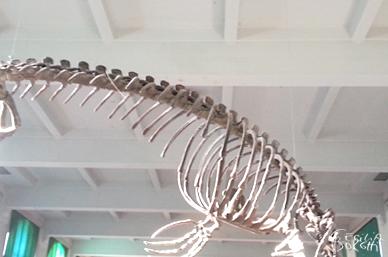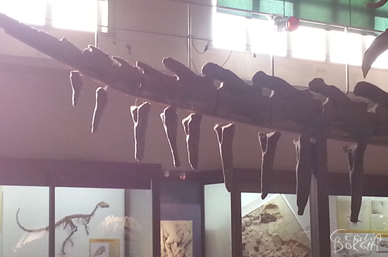 Pero que era aquello que me distría y no me dejaba imaginar los seres prehistóricos? Es que en mi cabeza sólo veía collares, vertebras encastradas unas con otras cual dijes enhebrados en un hilo, colgantes de costillas y huesos largos suspendidos de cables, huesos que parecían haber sido modelaods con arcilla oscura, era como recorrer una exibición de joyería contemporánea luego de haber sido reducida a la décima parte de mi medida real, mi propia ciencia ficción mental.
But what was it that not let me imagine prehistoric beings? In my head I saw necklaces, bones embedded in each other like beads on a thread, pendant-like ribs and long bones suspended from wires, bones that appeared to have been modeled with dark clay, it was like walking through a display of contemporary jewelry later having been reduced to the tenth of my real measure, my own mental science-fiction.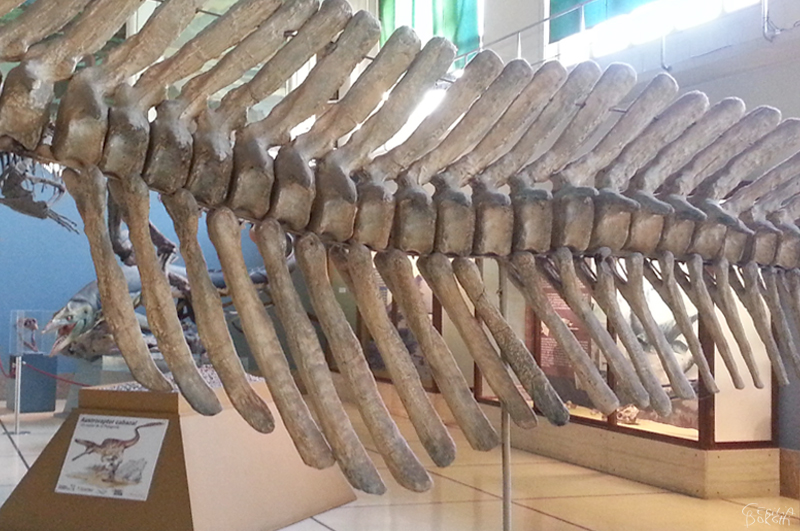 Dentro de mi mente

Ahi estaba la inspiración manifestándose, veí lo que pensaba en lugar de ver lo que percibía. Pero (y aca viene la parte complicada de la inspiración) no estaba todo tan claro. Las vértebras eran los dijes que se unían unos con otros por una suerte de médula ósea de hilo. Después de pasar cuatro años diseñando y haciendo collares ahora los veía hasta en el Museo de ciencias. La segunda parte del trayecto sería pensar cómo darle forma a esa idea para que no se confundiera con lo que ya había hecho, para poder diferenciar aquella inspiración de otras inspiraciones anteriores.
Inside my own mind

There was the inspiration manifesting, I saw what I thought instead of seeing what I perceived. But (and here comes the complicated part of the inspiration) it was not all so clear. Bones were the charms that joined with one another on a thread, after spending four years designing and making necklaces I now saw them even in the Science Museum. The second part of the journey would be to think how to give shape to this idea so that it was not confused with what it had made before, in order to differentiate that inspiration from previous inspirations.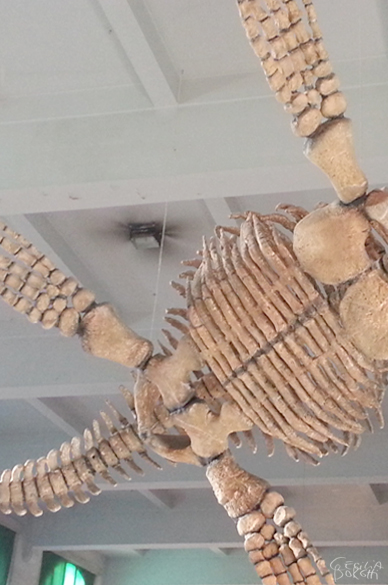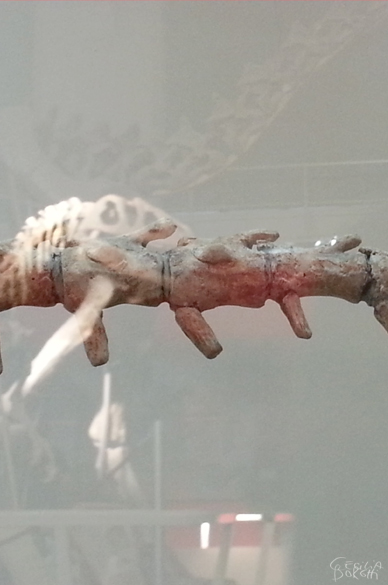 Me tomó un año entero darle forma a esa idea. Y no fue un avance constante paso a paso, fue en realidad
un camino en zigzag, haciendo pruebas
para descartarlas y pensar que en realidad mejor hacía otra cosa y un tiempo más tarde la retomaba con otra prueba para finalmente, y muy de a poco, descubrir cosas que me interesaban y servían para
este proyecto
.
It took me a whole year to shape that idea. And it was not a steady progress step by step, it was actually
a zigzag road, doing tests
to discard them and think that in fact it was better to do something else and sometime later it was resumed with another test for finally, and very slowly, discover things that interested me and served for
this project
.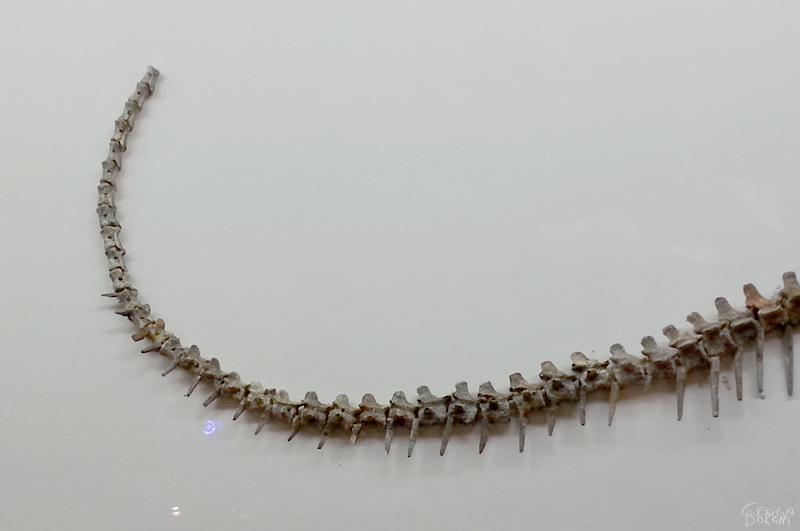 No puedo dejar de obviar en esta suerte de recapitulación organizada de mi propio caos mental el hecho de que durante ese año leí una novela que me resultó atrapante y movilizadora:
The Bone People
. En la trama no hay huesos de ninguna clase, el título es una forma de llamar a un pueblo con raices ancestrales. Es una historia ficticia situada en el mundo contemporáneo y con el agregado de elementos fantásticos, donde lo ancestral vuelve una y otra vez y transforma el presente.
During that same time, I read a novel that I found entangling and mobilizing:
The Bone People
. In the plot there are no bones of any kind, the title is a way of calling a civilization with ancestral roots. It is a fictional story situated in the contemporary world and with the addition of fantastic elements, where the ancestral returns again and again and transform the present.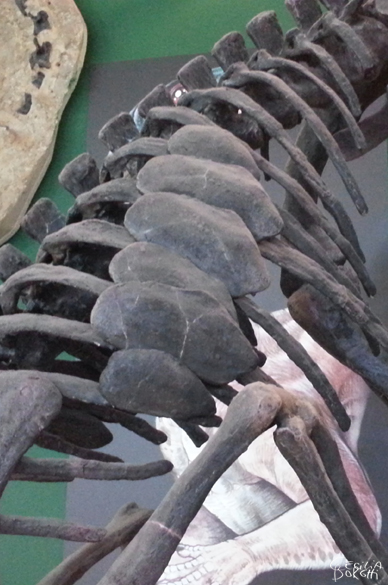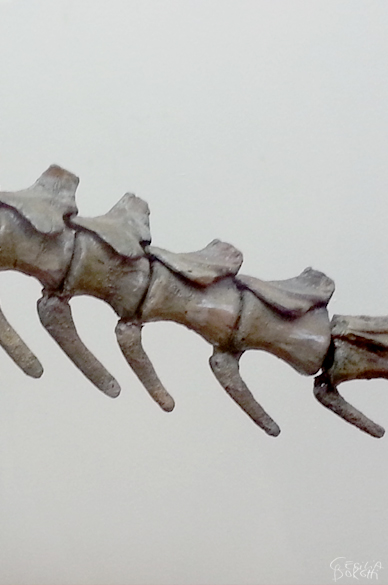 Esa conección con el pasado es lo que yo quería expresar, un pasado que no esta muerto sino que sigue actuando porque existe dentro nuestro, nos guste o no, como los huesos. Cuando al juntar las piezas empezó a surgir una cierta reminiscencia tribal decidí que ese era el camino, quería lograr formas abstractas que remitieran a lenguajes primitivos, dijes que parecieran huesos de seres mitológicos, enhebrados en hilos teñidos con sustancias obtenidas en algún bosque desconocido, joyas cuyo valor no residirea en lo material sino en aquello que nosotros depositamos en ellos.
That connection with the past is what I wanted to express, a past that is not dead but continues to act because it exists within us, like it or not, like bones. When a certain tribal reminiscence began to surface, I decided that this was the way, I wanted to achieve abstract forms that refer to primitive languages, whose value would not reside in the material but in what speaks to us.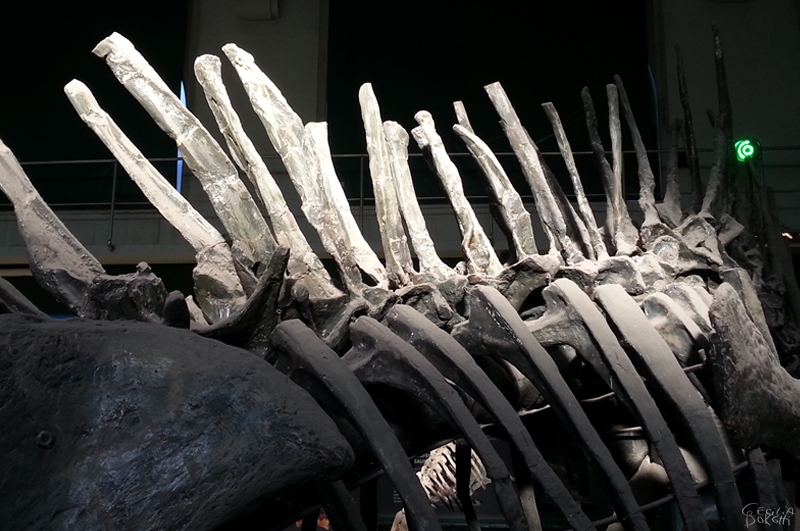 TAG: lo que inspira / what inspires,