BNOTEBOOK IN BLOOM
CUADERNO EN FLOR
Dragon skin series
Serie piel de dragón

Tuesday, 3 Oct 2017
Una busqueda de años que se va plasmando lentamente y cristalizandose con las llamas.
Pétalos, la piel protectora de las flores, escamas, la armadura de peces, reptiles y animales mitológicos.
La forma y posición pueden llegar a ser muy similares, sus funciones tambien: proteger, destacar, camuflar.
A search of years that is slowly forming and crystallizing with the flames.
Petals, the flower's protective skin; the scales, the armour of fish, reptiles and mythological animals.
The shape and display might appear very similar, their functions also: protect, highlight, camouflage.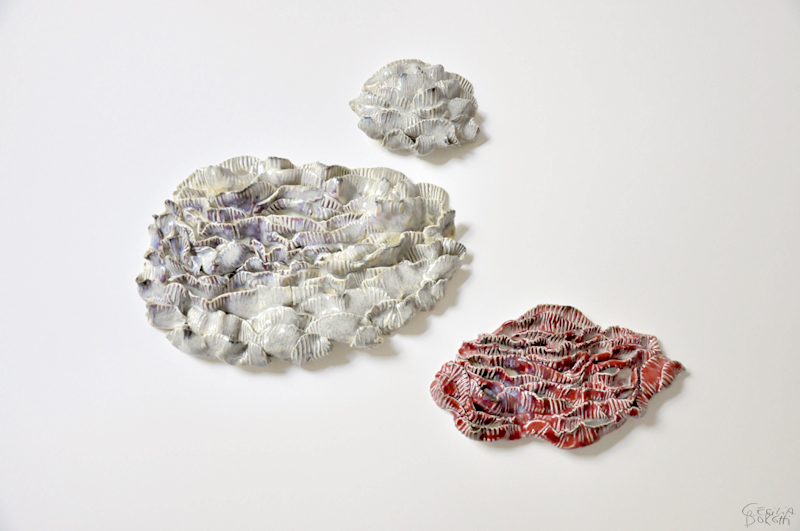 Un pequeño universo táctil poblado de recovecos y cubierto por esmaltes celestes y rojos que delatan su doble naturaleza animal vegetal.
A small tactile universe populated with nooks and crannies covered with blue and red glazes that expose its double nature: vegetal and animal.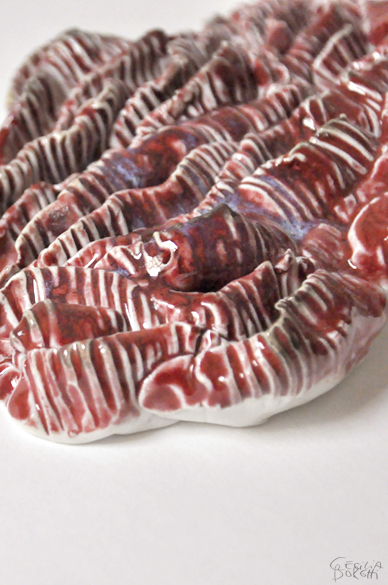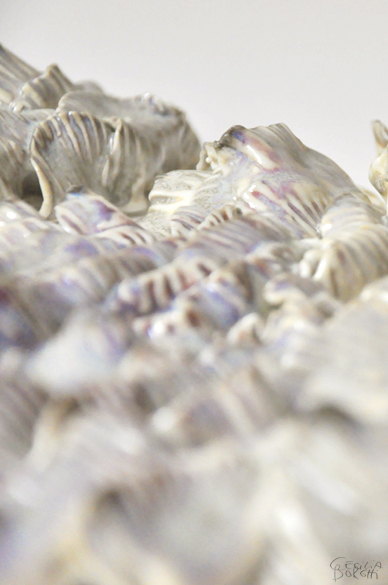 Realicé esta brevísima serie de tres piezas en 2016 que es una continuacion de mi obra-objeto
Hanami
, un antiguo botiquín de madera cubierto por una piel de pétalos porcelana negro sangre en cuyo interior las flores de cerezo flotan y se multiplican gracias al juego de espejos.
I made this three-piece series in 2016 as a continuation of my work
Hanami
, an old wooden cabinet covered with a porcelain petal skin in a dark oxblood glaze inside which cherry blossoms float and reproduce thanks to a set of mirrors.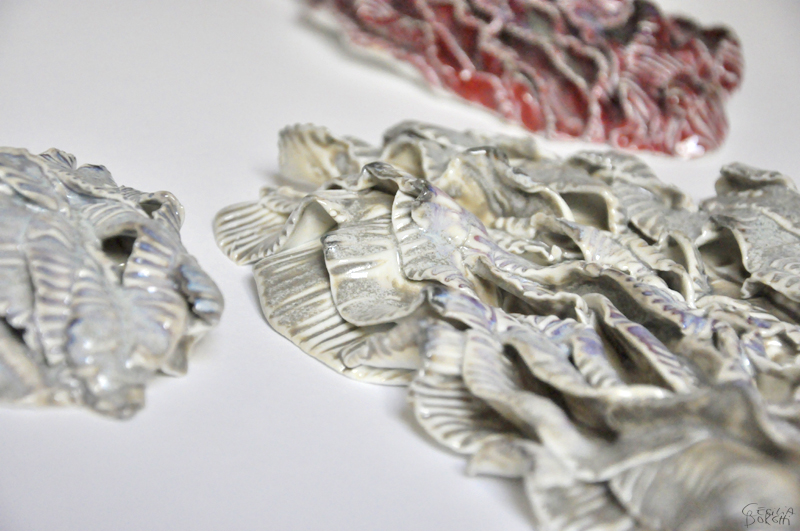 Tres obras de pequeño formato:
8 x 6 x 2,5cm
9 x 14 x 3cm
14 x 18 x 3,5cm
Esta serie formó parte de la exhibición
#CerámicaContemporánea
curada por
Oli Martinez
y actualmente está disponible en
Tokonoma
.
Three works of small format:
8 x 6 x 2.5cm
9 x 14 x 3cm
14 x 18 x 3.5cm
This series was part of the exhibition
#CerámicaContemporánea
cured by
Oli Martinez
and is currently available in
Tokonoma
.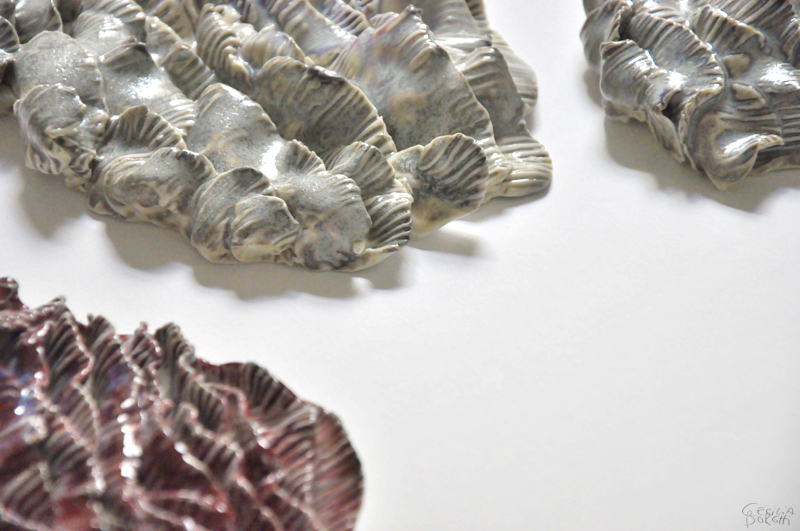 TAG: mi trabajo / my work,