BNOTEBOOK IN BLOOM
CUADERNO EN FLOR
Magnolia
Magnolia

Monday, 15 Oct 2018
El año pasado me gustó ofrecer junto a Puentestudio y Almacén Feliz un regalo para todas las madres, una ilustración descargable. Aquella vez fue un ramo de flores silvestres, esta vez elegí una imagen que tiene una historia de años.
Last year, I enjoyed being able to offer, along with Puentestudio and Almacen Feliz, a gift for all mothers, a downloadable illustration. That time it was a bouquet of flowers, this time I chose an image that has a story behind.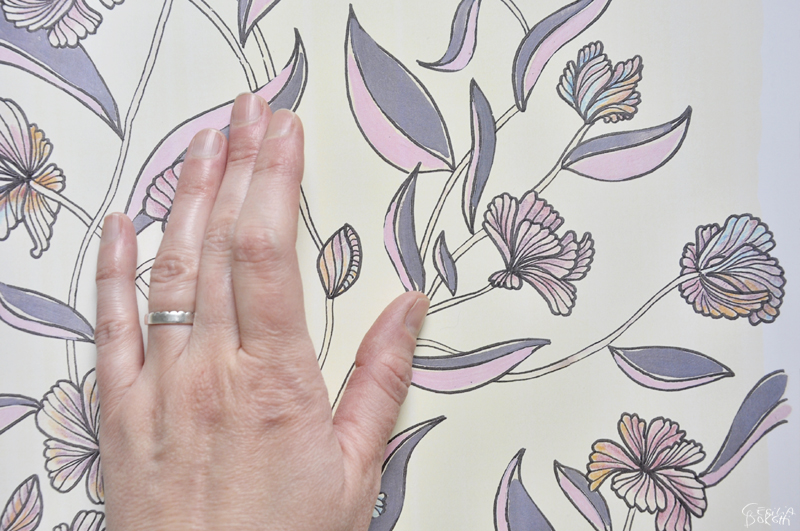 Mi nueva ilustración de regalo para el día de la madre se puede descargar gratis en https://www.puentestudio.com/
My new illustration is a presente for mother's day and can be downloaded for free at https://www.puentestudio.com/
Allá por 2015 hice una serie de amapolas para una amiga que estaba buscando una imagen especial para un tatuaje. Esas flores me gustaron mucho y una año más tarde, cuando fui invitada a ilustrar el texto para un cuento infantil, fueron las que primero vinieron a mi mente. Se transformaron en árbol florido y me proporcionaron los primeros que fueron dando forma al universo de la historia. El libro todavía no está terminado pero sigue avanzando, lentamente, como todo lo que siempre hago.
Back in 2015, I made a series of poppies for a friend who was looking for a special image for a tattoo. I liked the result and a year later, when I was invited to illustrate the text for a children's book, they were the ones that first came to my mind. They became a tree in bloom and provided me with the first drawings to shaped the universe for that tale. The book is not finished yet but it keeps moving forward, slowly, like everything I always do.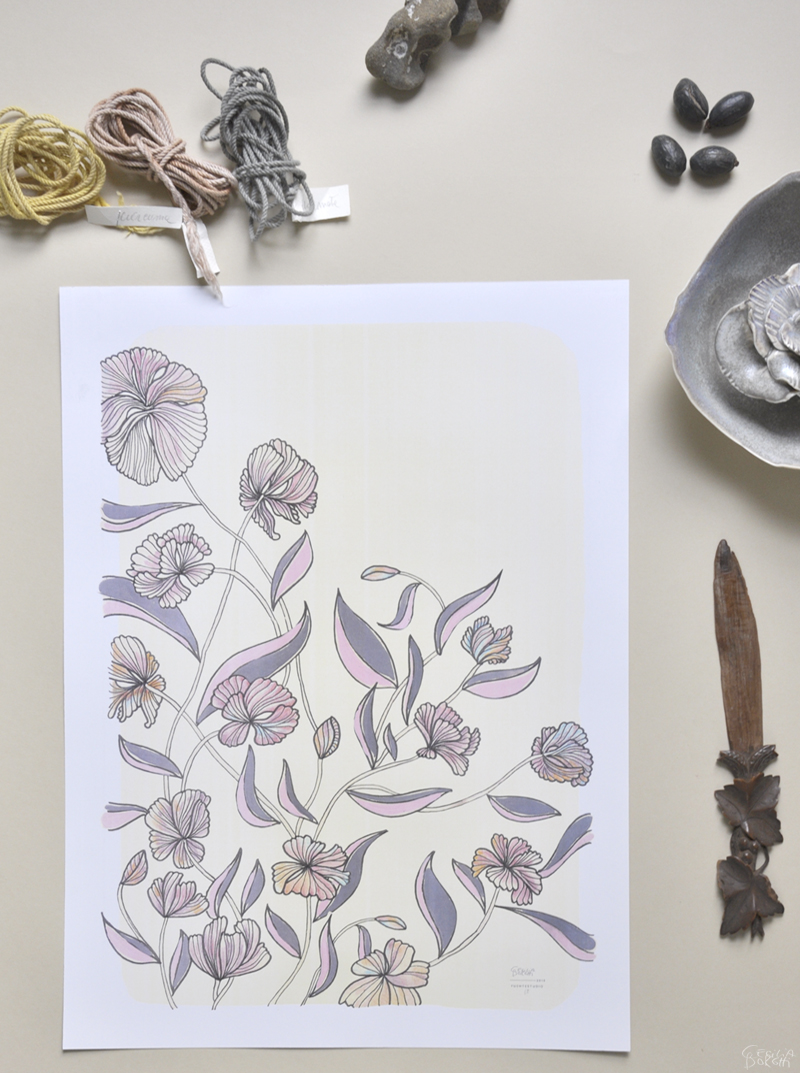 Magnolia Soulangeana impresa en tamaño A3 sobre papel ilustración mate de 300gr.
Magnolia Soulangeana illustration primted in A3 300gr matt paper.
Y así llego a este día de la madre de 2018. Cada fin de invierno mi suegra me envia fotos de su Magnolio en flor porque sabe cuánto me gustan y fue en ese momento que supe el tema de esta nueva ilustración, para la cual partí de los dibujos del árbol florido. Esas flores valientes que le hacen frente a los últimos fríos del invierno y se lucen solas y perfumadas sobre las ramas todavía sin hojas me parecieron un hermoso homenaje a las madres.

Transformar ese homenaje en un regalo fue fácil gracias a mis dos aliadas, Victoria y Natalia quienes, al igual que yo, gustan de rescatar los momentos sencillos de la vida que guardan la esencia de la felicidad. Para todas las madres, y en especial para la mía, van estas magnolias de regalo.
And moving fast forward to last September when my mother-in-law sent me pictures of her Magnolia tree in bloom, as she does every year because she knows how much I love those flowers. And that was the moment when I knew the subject of this new illustration. Those brave flowers that face the last cold of winter and shine alone and fragrant on the bare branches seemed a beautiful tribute to mothers.

Transforming that into a gift was easy thanks to my two allies, Victoria and Natalia who, like me, aim to rescue the simple moments of life that keep the essence of happiness. For all mothers, and especially for my mom, I bring these magnolias as a present.
Pueden descargar mi ilustración Magnolia Soulangeana de manera gratuita en la web de Puentestudio. El archivo permite realizar una impresión a color de tamaño A3 (30x42cm):

https://www.puentestudio.com/
You can download my Magnolia Soulangeana illustration for free on the Puentestudio website. The file allows making a colour print of size A3 (30x42cm):

https://www.puentestudio.com/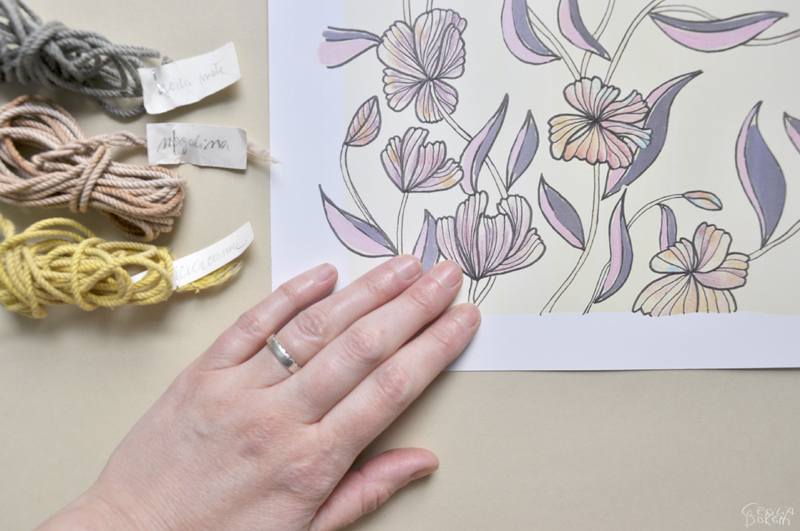 La ilustración impresa junto a los cordones de algodón teñidos con tintes naturales que inspiraron la paleta de color.
The printed illustration and the cottond cords tinted with natural dyes that were the colour inspiration palette.