NOTEBOOK IN BLOOM
CUADERNO EN FLOR
Materials
Materiales

Wednesday, 19 Apr 2023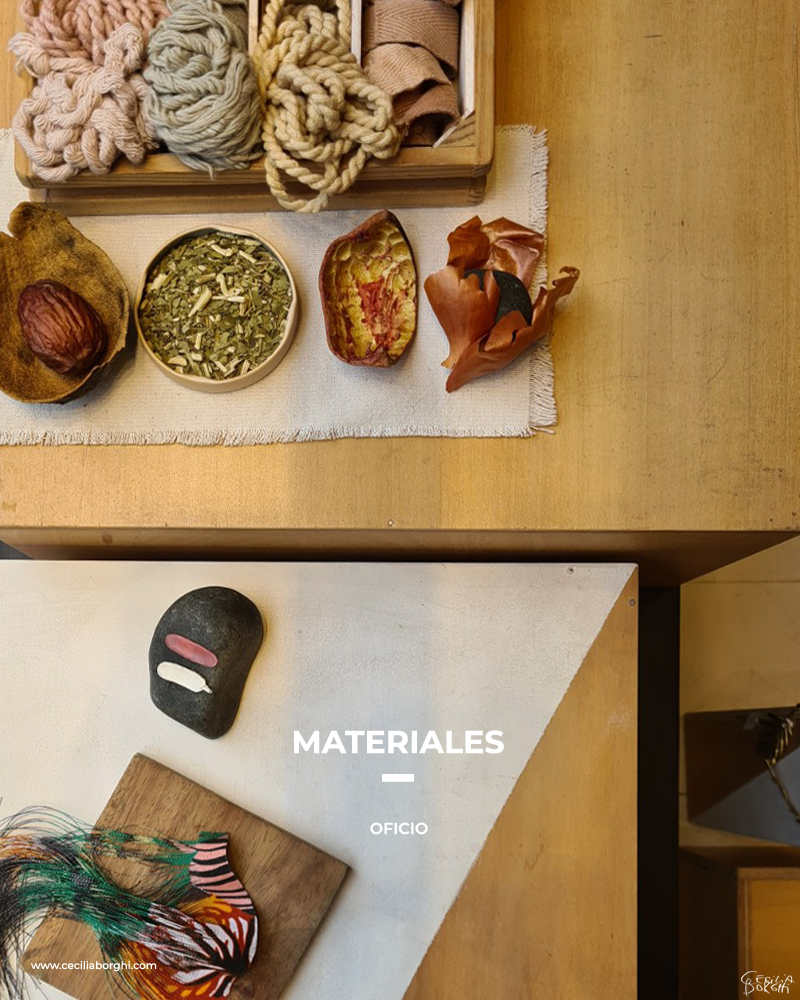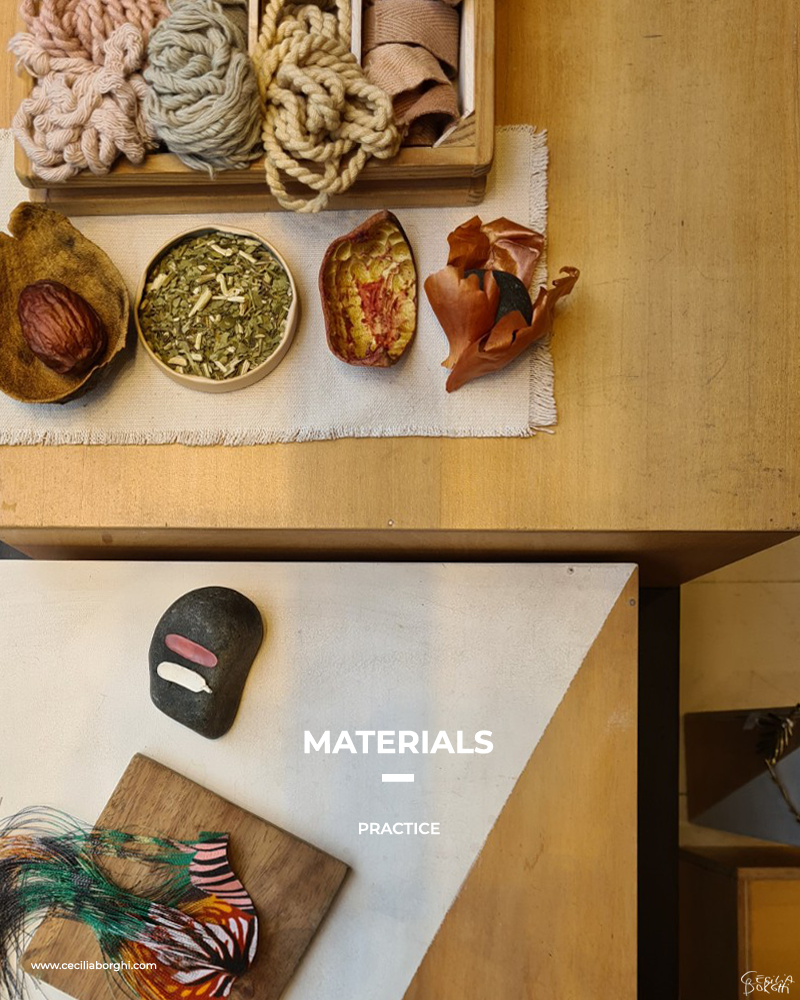 Invitada por Tienda Patrón (Malabia 1644, Palermo, CABA), realicé una vidriera con los elementos que utilizo para crear mis piezas de joyería en porcelana, algodón y plata.
La vidriera estará expuesta durante el mes de mayo.

Texto e imágenes: Cecilia Borghi



PORCELANA

Modelo cada dije a mano, utilizando pasta de porcelana pigmentada, la cual horneo en horno eléctrico a 1225°C.
Estas piezas serán luego enhebradas en hilo de algodón.
Tienda Patrón in Buenos Aires invited me to make a window display showcasing the elements I use to create my jewellery pieces in porcelain, cotton and silver.
It will be on view during May.

Text and images: Cecilia Borghi



PORCELAIN

I model each bead by hand, using stained porcelain paste. I fire the pieces in an electric kiln at 1225 ° C.
They will then be threaded in cotton and linen cords.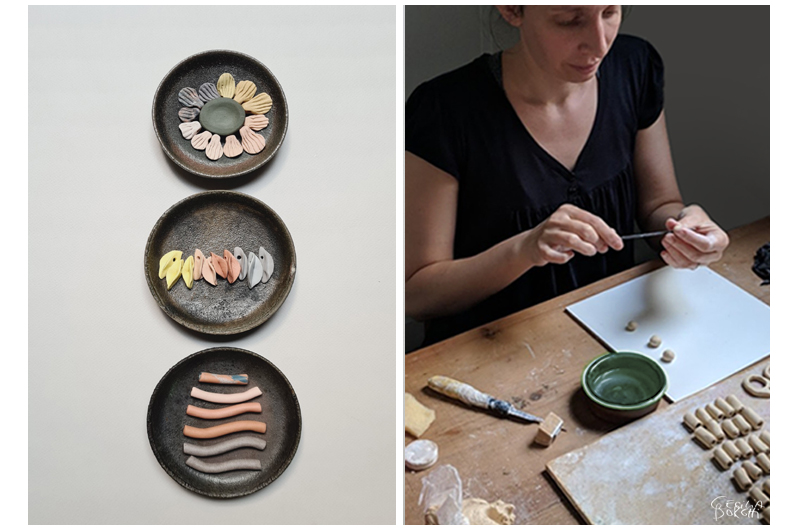 TINTES NATURALES

Utilizo tintes naturales para dar color a los textiles de algodón y lino que incluyo en mis collares y pulseras.
Mis favoritos son los tintes que preparo yo misma a base de cáscaras de cebolla, palta, granada y yerba mate.
Macero estos materiales orgánicos en agua y luego los hiervo para obtener los tintes que, mediante mordientes como el bicarbonato y el vinagre, me permiten lograr una amplia paleta de colores.
NATURAL DYES

I use vegetal dyes to colour the cotton and linen textiles that I use in my necklaces and bracelets.
My favourites are the dyes that I prepare by myself, based on onion skin, stone and avocado peel, yerba maté and pomegranate peels.
I put these organic materials in water to macerate and then boil them to obtain the dyes that, through mordants such as baking soda and vinegar, allow me to achieve a wide colour palette.